Global warming alarmists have started this year in full frenzy. I have only just started scratching the surface for DOOMSDAY cocks and they have come flying from everywhere.
Not to be outdone by common celebrities and politicians, todays DOOMSDAY cock is none other than Prince Charles.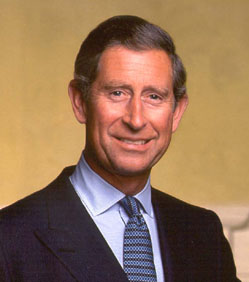 His similarity to a Rooster is alarming!
Charlie is Jetting off soon to receive an award from DOOMSDAY head cock Al Gore. But jealousy within the ranks of the DOOMSDAY chicken coup, has led to
criticism
of his trip.
In order to appease DOOMSDAY chooks, Prince Charles has decided to cancel his skiing trip this year. So we will not see Chuckie perform the Rooster tail manoeuvre this season.
The alarmist frenzy has got to the point of Cannibalism. When one Global warming alarmist gets more recognition than the others, the device known as the "global footprint" is enacted.
Soon everyone's movements will be traced, and everybody will be forced to complete an accurate diary of every joule of energy expended.
The dawn of a Global warming Police state is upon us!